If you're a writer, then you know how important it is to have a good writing tool. But what if you could have a writing tool that was powered by artificial intelligence (AI)?That's where Jasper and Bramework come in. Jasper and Bramework are AI writing tools that can help you write better and faster. But which one is better? In this review, we'll pit Jasper against Bramework to see which one comes out on top.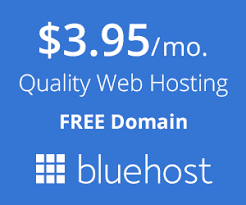 Introducing Jasper and Bramework – two AI writing tools that can help you get your writing projects done faster and easier.
Jasper is a popular writing tool used by many students and professionals. It offers a range of features, including an auto-completion tool, which makes it easy to get started.
Bramework is a versatile writing tool that is perfect for writers who want to improve their grammar and sentence structure. Both tools have received positive customer reviews, which confirms that they are effective tools for writing.
Jasper
Is Jasper AI any good?
Jasper is a great tool for creating unique, engaging content. It's affordable, and it offers a lot of features that make it perfect for short copywriting tasks. If you need to write social media posts, SEO meta titles and descriptions, or anything else that requires character limitations, Jasper is the perfect tool for the job.
Jasper AI is an extremely user-friendly tool that anyone can use, regardless of their technical expertise. The interface is easy to understand and navigate.
The Starter plan at $29/month gives you 20,000 words to use each month.
The Boss Mode plan at $59/month gives you access to 50,000 words per month. You will also get an opportunity to experience the long-form assistant which can be used to write full blog posts.
Get original, high-quality content with our AI Copywriting Tool

50+ content templates to choose from.

You can join the very active Facebook community.

Flexible pricing to fit any budget.

99.99% original content produced

Long-form assistant for blogging

Academy for helpful training videos and articles

Excellent support from real people

Jasper sometimes generates content that is irrelevant and not true

If goes off on a tangent, it wastes resources quickly.
Why did Jarvis change to Jasper?
The company names was changed to avoid any legal issues with Marvel, who own the rights to the name Jarvis.
Bramework


Bramework has very simple and intuitive interface along with quite few features that help you generate blog titles, blog outlines. On top of that it comes with AI writing assistant.
Bramework can generate decent-quality content, however it is severely constrained in terms of generating new content from the same blog outlines. Most likely, the system will return the message: "AI thinks the content is already good."
Comparing the features of Jasper and Bramework – which one is better suited for your needs?
Jasper and Bramework are two of popular AI writing tools on the market. They each offer a range of features that can be useful for professionals, but it can be difficult to decide which one is best for your needs.
Jasper has been specifically designed for writers, and offers features such as Automatic Grammar Checking and spell checking. It also has a wide range of customization options, so you can make it exactly what you need. Bramework is also great for writers, but it also has a number of other features that can be useful, such as Automatic Research and Development Tools.
Ultimately, it depends on what you need from an AI writing tool. If you just need to get started quickly, Jasper is likely to be more convenient because it offers more features right out of the box. If you want more flexibility and customization options, then Bramework is likely to be better suited.
Our verdict – which AI writing tool is the best choice for you Bramework or Jasper?
Jasper AI is the best AI writing tool for those who need many tools for content generation. Bramework, on the other hand, is better suited for those who want to save time and have fewer constraints.