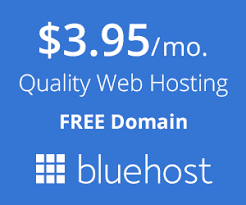 Think like your customers do
Make an effort with your empathy center and put yourself in the customer's place. Remember that you know your product, think it is good, and therefore do not distance yourself from it.
However, your customers think completely different. They are often on a budget. For them, buying is a decision they consider, because they need to get the most out of it.
Think what questions and concerns they may have about your product? Why does it cost more than competitors' products? Is the price commensurate with the quality? What specific benefits will the person who decides to buy? – these are just some of the questions that users visiting your website may ask themselves.
Are you sure your site is responding to them? Have you considered what else may be holding back potential clients from finalizing the transaction?
Give your product value
There is a small MinaLima gallery in London . The most die-hard fans of Harry Potter know it. The gallery is owned by the designers who were responsible, among other things, for the design of the books used in the film.
In MinaLim you can buy, among others, very high-quality prints of original book cover designs, horcruxes, packaging from the Weasley brothers' shop, magazines from the wizarding world, etc.
However, no one is tempting anyone to buy. Instead, MinaLima organizes free (sic) tours where the guide shows you around all floors of the gallery and talks about the collected projects and… things you can buy.
On the trip, everyone learns how these items are made, what value they represent ("this is Rowling's beloved design", "this one is hand-tweaked", "the last 10 items are left, it will not be sold anymore") and why they cost so much . At the end, they bring out the final blow: "each purchased print will be signed and specially dedicated to the buyer by the designer".
Sounds unconvincing? Believe me, after a few minutes, there was no one on the floor who did not want this print with every single cell of his body.
I bought mine, even though when I entered the store, I had no intention of spending any money. Moreover, I would never have done it had it not been for this tour.
The plan worked out perfectly and almost all of the tour participants bought something.
What am I actually going to?
Post what you're looking for on a website
Your website should also be such a trip, show the user why the product is worth the price, why it is unique on the market and how the lives of customers will change drastically after their purchase.
Don't waste space on useless words. Do not write that your company provides high-quality services at a low price. Instead of this:
post materials for those who are really interested (case studies, comparisons, additional articles)

explain why the product costs so much

tell me how this product differs from others

list the specific benefits that the customer will achieve after the purchase

add opinions from other satisfied customers

show the product with high-quality photos, video, etc. (high-quality materials are especially important for premium products)

don't forget about the intuitive navigation!
Give the potential customer an opportunity to clarify their doubts – place a pop-up banner on the website encouraging them to contact them .
Even the best-configured Google Ads campaign won't sell if the website discourages the audience.
The point is not that the site has to load in half an hour, it is not pretty enough, etc. The site can be super professional, but if (especially in the case of expensive products) it does not answer the basic questions of users, the chances of sale drop sharply.
Think about the structure of your campaign
Do you already know what customers may ask? Have you polished your website?
Then it's time to look at the structure of your Google Ads campaign . Why is it so important? First of all, because the correct and well-thought-out structure:
should reflect the site structure

helps to differentiate advertising messages for different target groups

prevents accidental display of the ad
Relevant landing pages
Ads should send users to the subpages of the relevant products or categories, do not direct them to the home page, do not make them search additionally – the audience does not like it.
Ads that match your query
Make sure you show ads that closely match their query to users. You can achieve this by separating ad groups with fewer keywords ( even with just one word ) and writing dedicated ads to them.
Relevant keyword matches
Watch out for general keywords. Such phrases often do not lead to conversion (users are only at the research stage), and they cost a lot due to the huge competition. In turn, phrases that are too narrow can stifle your movement. The same goes for wide and narrow keyword matches .
Search terms tab
Remember to check the Search terms tab regularly – it can help you determine if your ads are not showing up on random search queries, or if you should apply more keyword exclusions or more specific matches to your Google Ads campaign .
A good campaign structure is absolutely essential. It is enough for one level not to function properly and you may find yourself wasting a significant part of your budget. Also take into account that your potential customers may behave completely differently than you expect – so you need to be alert, react on a regular basis and efficiently implement the necessary changes.
Create a good copy
Write good texts – both for your ads and for your website.
Don't cheat from the competition

Don't write product descriptions on your knee

Don't copy the same ad to all ad groups
The more relevant and better suited to the user's query the ad text, the greater the click-through rate on the ad, and thus the more users on the website and the greater the chance of conversion.
Thanks to a good copy, you are able to show the recipient that you perfectly know their needs and are able to satisfy them.
The best plumber in Bydgoszcz and the cheapest plumber in Bydgoszcz – is it the same service?
Imagine this situation – two users are looking for a plumber in Bydgoszcz. The first one I enter the keyword in the search engine: "the best plumber in Bydgoszcz", the second: "plumber in Bydgoszcz the cheapest".
Now ask yourself – are they both looking for the same thing?
Note that the former focuses primarily on the competences of the plumber, the latter on the price. After a deeper analysis, you can easily say that recipients are looking for two different specialists.
If you show them the same general ad without focusing on any of the aspects they cover (plumber's competences, low price of services), you will not satisfy either one or the other.
The ad redirects to the landing page. Here the situation repeats itself. Without good texts, it will be much harder to convince a potential client to spend money.
One point worth taking on this occasion – don't make promises you can't keep. The texts should not be wrong, otherwise the user will return the product and, in addition, will spread negative opinions about your company.
Bet on remarketing
Not every user will decide to buy right away, which is why remarketing is so important . But forget about targeting all audiences.
Even simple custom lists to create in the Google Ads panel give you much more possibilities. For example, you can set up a list of people who viewed specific subpages, watched a selected video on YouTube, or visited the site within a certain period of time.
When you have a separate url for the page with adding the product to the cart and a separate thank you for the purchase, you can easily list people in the Google Ads panel who added the item to the cart, but did not buy it.
You can also create a list of recipients who have already made a purchase in your store. On their basis, the system will automatically create a list of similar people who may also be interested in the product.
The extracted users can then be remarketed in separate campaigns, with different ad sequence, budgets and bids.
Try not to be overwhelmed. Try to remarketing users with materials that may be of real interest to them. Share useful content – articles, case studies, videos, don't just flood your audience with ads.
Find out what actions are leading to conversion
Nobody knows immediately what will work best. For this you need data, I will add – high quality data.
Only after some time will you be able to find out what works in your campaign and what doesn't. Each campaign should, over time, narrow down (as much as possible) to keywords, campaign types, ad formats, and custom lists that bring the best results.
Of course, a campaign is a dynamic system and you can't get to the point where you don't have to do anything else. One day everything can work perfectly and the next day it can only bring losses.
Give yourself some time
After some time, however, you will be able to conclude that, for example, keywords matching the phrase from ad groups of the top five products are best for you, and it is worth spending 80% of the total advertising budget on them.
Display network interest-based campaigns usually don't bring you tangible profits, but remarketing campaigns using html ads and narrowed down to people who added something to the cart but didn't buy are doing very well.
For this, however, tests, tests and more tests are needed.
Treat Google Ads as part of the ecosyetem, build sales funnels
Surely you've heard about attribution and know that your audience goes all the way to buying. The path can be very different. A lot depends on your product and its price – a different path is required by a clothing brand with dresses at a standard price level, and a completely different company that sells mega-expensive psychomotor training equipment for trainers and rehabilitators.
It may turn out that Google Ads will be great as a traffic beater from the search engine, and sales will ultimately finalize remarketing from Facebook.
Or maybe it's worth organizing open days in your company? Set up a separate page for their promotion, direct quality traffic to it from Google Ads and Facebook Ads, specify custom lists, and then run the entire remarketing sequence.
What do I want to convey through this post?
There are industries where you only need to set up simple ads and everything works like gold. There are also those in which simple remarketing is enough. Sometimes, however, it is not enough.
If you've set up your campaigns with due diligence, and they still don't work – most likely you're missing something. It is possible that you do not fully understand your customers, and at some stage you do not meet their expectations.
Do you sell premium products and your website looks like it was made by an intern? Maybe you cannot convincingly present the advantages of the product? Or maybe your product is simply too expensive?
Think of Google Ads as one of the links you can use in your strategy. Take a look at Google Analytics and see how your customers' paths have looked so far. Put yourself in the position of your audience and answer honestly whether you would buy your product yourself, and if not, what could convince you to spend money.
Talk to users, make it easier for them to contact your company – they will tell you a lot themselves.
Combine different systems, test and be patient. Results don't come after a week.