Some time ago we reviewed the new power bank . At that time, we had some reflections on how many models of pots are available on the market and how little they differ at first glance. This makes it difficult for many people, especially technological laymen, to choose the right equipment.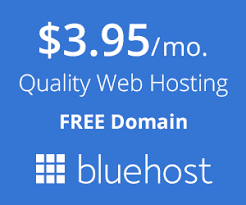 Although power banks are not the most expensive electronic devices, it is a pity to waste money on one that will not work. Then which power bank to choose? What to pay the most attention to, and which parameters are less important? You will learn everything below.
Optimum power bank capacity
The power bank parameter that most people pay attention to in the first place is, of course, capacity. For good reason – the higher the capacity, the more times we will be able to recharge our electronic equipment. The capacity of power banks is indicated in milliampere hours (mAh), as is the capacity of smartphones, for example. Which power bank to choose in terms of the capacity itself depends largely on what we plan to use it for and what we expect from it.
Do we happen to be without access to a socket for a long time and would like to charge our resource-consuming smartphone with a full power bank at least 3-4 times? Maybe we only need a power bank for emergency situations and a smaller capacity is enough, enough for a maximum of two full recharges of a smartphone, Nintendo Switch or wireless headphones?
In stores you can find power banks with a capacity from several thousand mAh to tens of thousands. The most common devices are in the range from 2000-3000mAh to 30,000 mAh, although there are of course both smaller and larger power banks. We must remember that the capacity of the power bank declared by the seller will not necessarily correspond to reality, especially if, for example, we import equipment from China. You may find that a power bank with an alleged capacity of 50,000 mAh really has 5,000 mAh.
At the same time, it should also be emphasized that there is no need to fraudulently make the power bank seem less capacious than the manufacturer declared. If, for example, the battery of our smartphone has 5000mAh and the power bank has 10,000mAh, there is a good probability that it will not be possible to recharge the smartphone from 0 to 100 times. It cannot be avoided and in most cases it can be safely assumed that the real capacity of the power bank is about 20% lower than the declared one.
Over the years, smartphones and other electronic devices have become more energy-consuming, so currently 10,000mAh seems to be the optimal capacity for most people – not too small and not too large. The price difference between good 10,000 mAh and 20,000 mAh power banks is not huge, so if we are more demanding or want to think ahead, 20,000 mAh is also a good option.
Charging time
How quickly we charge the power bank itself, and how quickly we charge other devices with it, depends on the output current (measured in amperes), as well as the power of individual ports.
For example, the power bank mentioned in the introduction with an output current of 2A and a USB-C port with a power of 18W of an average smartphone can be charged from zero to 100% in just over an hour.
If we do not care about such fast charging, the output current of 1A should be sufficient. When it comes to power, it matters here which generation of Quick Charge technology has been used. The slightly outdated 1.0 offers power up to 10W, 2.0 up to 18W, 3.0 up to 36W and 4.0 up to 100W.
Damage resistance
Each power bank should have some resistance to damage, but unless we throw it or water it, each power bank from a reputable manufacturer should work under normal circumstances. However, if we think that there is a chance that the power bank will get wet, fall from a great height or be exposed to damage in general, it is worth looking for special models.
As there are "armored" smartphones, there are also power banks in special housings, which are to provide much greater durability compared to most models. Even such power banks may not cope with very extreme tests (for example, attempts to blow them up with fireworks), but under normal conditions, they have a much better chance of survival than regular models.
Device size and weight
Power banks are designed to travel and generally be carried from place to place, so it is important that they are relatively compact and light. How to choose a power bank in terms of weight and size?
Obviously, the larger the power bank's capacity, the bigger and heavier it will be. Very small capacities require small sizes, which is why, for example, power banks with a capacity of 2000 mAh are sometimes sold as key rings or for purses.
Equipment with a capacity of 10,000 mAh or 20,000 mAh will definitely not be so small. When choosing a specific model, we must pay attention to the "weight" and "dimensions" sections. Especially if we want to store such a power bank not in a suitcase or backpack, but in a small bag or purse.
Number and type of ports
Currently, most power banks are equipped with USB-A and USB-C inputs. They are simply the most versatile. The number of ports is very important if you plan to charge several devices at the same time, e.g. a smartphone, smartwatch and, in addition, wireless headphones. If there are not enough free ports, we will have to wait for one to become available, and sometimes there is no time for it.
There are still power banks with micro-USB inputs, which are only worth being interested in if you actually have devices that use such a port. Otherwise they will be useless, and a more useful port could be in their place in another power bank. microUSB is much less common than before, although it still happens.
Additional accessories
Some power banks are equipped with a kind of "gadgets" that are not essential for life, but that can be useful. Such goodies include, for example, the charge indicator, usually in the form of several LEDs that more or less show us the level of charge of the equipment. This is very useful because we don't have to wait for the power bank to drop to realize that it needs recharging.
Another example is the flashlight installed in the power bank. Such a gadget appears most often in the aforementioned power banks for special tasks, but it is also quite common in cheap Chinese fakes. It is known that it will not be a flashlight with overwhelming power, as it is only an accessory, but for some people it may be useful, for example, when they try to recharge some equipment at night and it will be difficult to get to the right port.
Which power bank to choose – summary
As you can see, the answer to the question of which power bank to choose is quite complicated. In fact, a lot depends on individual circumstances: what we want to load, how quickly, how often, through what ports and more. Once we adjust all the most important parameters to ourselves and we have a dilemma, which of several theoretically compatible models to choose, it is worth looking for reviews and opinions of people who have already had the opportunity to use a given model.