If I can be honest with you, I decided to prepare a short Google Ads guide because most of the campaigns I audit on a day-to-day course are only suitable for complete rebuilding. In this article, Therefore, I decided to draw attention to the most important elements that will allow you to avoid basic mistakes from the very beginning. We will prepare your account for optimization, find the most effective keywords, implement the necessary tools, analyze a typical company page and launch our first campaign. Start?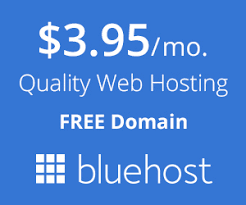 You can find many topics related to preparing campaigns on this blog, so the following Google Ads guide aims to gather all my experiences in a smooth and efficient way. If you complete the fully listed elements, you will first of all avoid unnecessary costs and improve the results obtained. You'll also increase your chances of getting conversions. So let's start with the most important element…
Get minimal knowledge of Google Ads
If your contact with ad campaigns has been zero so far, it's only right to read google ads-related guides, e-books, articles. If you don't know what keyword matches are, how to use extensions effectively, what the correct account structure looks like, when you use an automated bid strategy, you'll need to make up for them first using the Google Ads guide below.
This is where I can reassure you. The knowledge you need to gain is easily accessible and easily digestible. You can also find most of the information on this blog and on many thematic pages. Also start by explaining such notables as quality score, conversion, optimization strategies, A/B tests. I assure you that the next steps will seem much clearer to you and the first campaign will have a much better chance of being successful.
Organize your Google Ads account
At this point, you probably already know how important this factor is, which is important in the context of further optimization, so the Google Ads guide enters the most important phase. Before you create the structure of your first campaign, choose very precisely what products and services you want to promote. While this may seem strange, I recommend you use a spreadsheet to post all the links you want to promote with your campaign. Unless you use a dedicated landing page, directing potential customers to the homepage is usually not a good idea.
When designing a campaign, it is worth sticking to a very simple method. We create separate campaigns for each ad format. Separately for search campaigns, separately for a Shopping campaign, separately for remarketing. You can also create separate campaigns when you have multiple branches. In some cases, it is recommended to create campaigns even for different provinces. Also, keep in mind that each ad group should be about closely related phrases.
Unfortunately, in most of the campaigns I audit, there is only one ad group. Ok, this isn't a bug that eliminates campaign performance, but if Google allows you to build transparent, well-described structures, you'll need to take advantage of that. Keep in mind that you'll eventually need to create separate, dedicated advertising content for different products. With one ad group, this will be unrealistic. If a specialist spends a few hours implementing a campaign, the difference in quality compared to the campaign with the simplest structure must be significant.
Keywords in your ad campaign
One of the most important elements of a campaign success that Google Ads must mention is the right choice of keywords, after which the search for potential customers will go to you. The most common error? A misconception of what the audience is using when they go to the search engine. The smaller your budget, the more precise phrases you need to prepare. If you own a cottage in Zakopane, using the phrase "cottage in the mountains" or "vacation in the mountains" passes with efficiency. Remember, in the basic billing model, you pay for each redirect. Can you afford to pay for low-value visits?
The element I told you to pay attention to early on is keyword matches. I described them exactly elsewhere on the blog, here I will just add that it is worth using most of them in the campaign at the same time very actively searching the report "Search terms". That's where you'll find all the phrases your campaign is finally shown in search results. You'll be surprised many times by the creativity of your audience, but keep in mind that searches with typos, errors, or ones that contain thought abbreviations can also be effective.
Advertising content in Google Ads campaigns
At this point, I don't know if all the professionals will agree with me, but subjectively I think that everything you put in your ad content only matters for that one second when the audience decides whether to visit your page. I often read requests to add details of the offer here, important elements related to business, opportunities. Ultimately, however, I assume that our ad shows to the audience, which is already thanks to the matched phrase of our target customer. Advertising content therefore has one, only task. Convince him to visit our website. It does not have a sales, informational and informational role, it is not the task of persuading to take advantage of the offer. The advertising content is designed to make the audience specific with keywords come to you. The end of the theory.
Once you access our website, you do not remember its contents. He doesn't know what was in it. However, if she visits your site, she has done her job. To make this happen, use the benefit language, be sure to use call to action and use as many characters as possible. If your headline allows you to use 30 characters, using only 15 limits your ad space. Your campaign is less visible than your competitors. I know that sometimes using all the available characters is a difficult task but I can assure you the people of Germany are worse off. There are times when two words use the entire available surface. In Poland it is not so difficult, so try to get a little creativity. The Google Ads Guide was created to make this task easier.
Google Ads campaign extensions
Some people don't know that an element like text ad extensions exists. Others do not make full use of them. Remember how I mentioned a moment ago that few people actually read ads without also remembering their content? The main task of extensions is to increase the advertising space you occupy. The more you draw your audience's attention, the greater your chances of getting satisfactory click-through rates. Finally, also cheaper redirects. This is another element that is not worth underestimating.
First, don't limit your number of extensions. Add 6 sitelinks, 6 callouts, some information on your site. Add location and prices, even if you're running services, even if prices are not predetermined. Add everything you can by reusing the language of your benefits and the most important features of your business. Even if no one reads what you prepare, the advertising space will reward you with the time spent on extensions.
Automatic bid optimization
The Google Ads guide was intended to address only the basics, automation in the context of campaign optimization is a few steps away. Unfortunately, without knowing how automatic bids are set, most people make a mistake early on and run them in their campaigns. Why is this a bug? The norm is to set a strategy to maximize conversions when you create a campaign. However, this does not work in such a way that, using automation, we can forget about the campaign and Google itself will start selling for us. So how does it really work?
In order for automated bid optimization to be satisfactory, we need to be guided by historical data. This means that we should first run an effective, selling campaign, and in the next stage, let Google improve what we were unable to do. The system does not know what products, at what times of the day, at which locations they will sell best. Only after it has collected the right amount of data will it be able to draw conclusions.
One more important point. Maximizing conversions doesn't mean your system will do better for you. The system will be directed towards the products that will generate the most sales, not necessarily the most profitable for you. At the same time, by automating your campaign to maximize the number of redirects, I assure you that Google will look for visits that are relatively cheapest, not necessarily effective, and fit your expectations. Automation just helps, it won't run a campaign for you.
Google Analytics and Google Tag Manager
Despite the fact that every year when talking about trends for the next 12 months, big data or growhacking are mentioned, most entrepreneurs still do not use the basic data provided by the most basic tools. Why is this so important? Even if you target 1,000 people, you're not guaranteed to be an effective target audience. Google Analytics allows you to analyze what customers do on your website, which channels have the chance to sell the most, at which point customers stop visiting. Without this type of data, running an advertising campaign is just groping.
The second of the mandatory tools that the Google Ads guide must mention is Google Tag Manager. In the basic version, it allows you to implement conversion codes, remarketing codes or other useful tools without having programming skills. She tools I try to describe regularly on the blog, you will also find some useful tips and tricks related to their use.
Conversions and microconversions
We will discuss this element in the example. I don't need to mention that measuring conversions is a responsibility in any campaign. Conversion is the goal you want to achieve with your advertising efforts. If you're a service business, your conversion may be a thank you page for submitting a request from the contact form. In this case, the microconversion is the mere transition to the contact tab.
Why do you also need to measure theoretically less important elements? Imagine an online store where sales are not satisfactory for you. It becomes necessary to know how many people add your products to the shopping cart and on which shopping steps they give up. In the end, it may turn out that many more people start the purchase process, but at some point something appears, so that it is not completed. What's the conclusion? You don't necessarily need to invest larger budgets to noticeably increase sales. Typically, you just need to find items that don't allow you to take advantage of the traffic you've already generated.
Google Ads Guide is not able to replace several hours of practical training, but I hope it will encourage you to take a closer look at the whole process. It is usually the case that a well-prepared campaign accounts for 75% of the success. If you make gross mistakes at this point, I assure you that effective optimization will not be possible. Also, keep in mind that google ads consultations will also help you improve the most important elements of your actions.