If you're trying to choose between Tickeron and Trade Ideas, this blog post is for you. We'll go over the benefits and drawbacks of each platform so you can make a decision.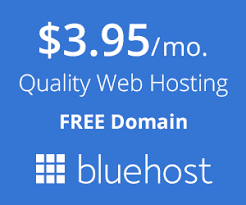 Tickeron platform provides real-time data and analysis, as well as access to a community of like-minded investors. However, it can be expensive, and the learning curve may be steep for some.
Trade Ideas is another popular trading platform. It's known for its ease of use and robust features. However, it doesn't have the same depth of data and analysis as Tickeron.
Tickeron is a great AI trading tool that can help you make profitable trades. It has a variety of features, including bots, which can help you automate your trading. Additionally, the platform offers real-time alerts and reporting, so you can stay on top of your investments.
Important Features
Stock Real Time Patterns (RTP)
What are RTP and why are they important? RTP can help you identify key turning points in the stock market. By tracking RTP, you can see whether a stock is moving up or down, and whether it's in an uptrend or downtrend.
It can help you make better investment decisions. If you're looking to trade stocks, knowing which stocks are moving up or down is key. By tracking RTP, you can stay ahead of the trends and make more money trading stocks.
AI Robots
AI Robots help to make stock trading easy and accessible for everyone, regardless of experience level. AI Robots feature can help you take your trading to the next level. Choose a stock trading strategy supported by 100s of backtested algorithms. No experience is required!
Ai Trending Predictions
When it comes to trading the markets, one of the most profitable strategies you can employ is trend trading. By betting on the continuation of an existing uptrend or downtrend, you can make some serious profits. Of course, in order to be successful at trend trading, you need to have a reliable way of predicting future market movements. Tickeron's A.I. Trend Prediction Engine is the perfect tool for assessing a stock's likely direction over the next week or month. TPE provides a fast, accurate assessment of whether a stock is likely to rise or decline, giving you a significant advantage when making trading decisions.
At Stock Screener
Tickeron's Stock Screener can help you find the best stocks to invest in.


Stock Free Trade Signals
This is a great feature for those looking to make right decisions when trading stocks. Tickeron provides real-time data stocks, which makes it an invaluable resource for anyone interested in trading stocks.
FAQ
Is Tickeron AI better than human?
Tickeron's AI prediction engine has the ability to generate forecasts that are unique and accurate.
It is able to provide insights that the community cannot. This is due to the fact that Tickeron's AI uses artificial intelligence algorithms which are more accurate than human predictions.
Is Tickeron reliable?
Tickeron's AI software is designed to calculate price triggers, target levels, and probability with exceptional accuracy. This search engine can be beneficial for users who are searching for end-of-day patterns, target prices, and confidence levels.
How accurate is Tickeron ai trading?
Tickeron Pros and Cons
40 Stock, ETF, Forex, and Crypto Pattern Recognition in Real-Time

Artificial Intelligence Trend Prediction Engines

Portfolios of Investing with Proven Track Records

Custom Charting is Limited
Pricing
Tickeron's pricing is designed to fit the needs of a variety of investors. The Beginner plan is perfect for those just getting started, while the Intermediate and Expert plans offer more sophisticated features for experienced traders. No matter what your level of experience, Tickeron has a plan that's right for you.
Trade Ideas is a valuable resource for traders. It provides daily scans of stocks that are likely to be lucrative trading opportunities. There is no other service like it available on the market.
Trade Ideas provides investors with a software program that incorporates Artificial Intelligence to analyze markets for trends and provide recommendations on long-term and short-term investments. I highly recommend using this innovative tool if you want to make smart investment decisions.
Important Features
AI Holly Strategy Trades Window
Holly AI is an algorithm that applies 70 different trading strategies to all the stocks on the US stock exchanges. This process happens every day, and Holly selects only those strategies with high win rates and estimated risk-reward ratios of 2:1 or higher as potential trades for the following day.
Holly's visual trade signals are very helpful in understanding the strategy and potential. I have highlighted a trade that was recommended by Holly AI (Holly Grail) and this trade made a 25% profit within 4 hours.
Brokerage Plus
Use the power of technology to take your trading to the next level. You can create scans to identify potential trading opportunities, and then build and test strategies accordingly. Plus, you can automate your strategies and have them executed directly through your Interactive Brokers account.
Simulated Trading
No other tool comes close to providing the same level of insights and advantages as Trade Ideas Simulated Trading. It is the perfect complement to our AI and idea generation tools, helping you maximize your potential and get ahead of the competition.
OddsMaker Window
It's important to come prepared. Event-based backtesting is a great way to see how well your trading strategy performs. Trade Ideas can help you optimize your strategy for even better results.
Suggested Entry & Exit Signals
Holly's unique Entry and Exit Signals are based on statistical analysis of past market data. This allows her to provide suggested trade management strategies that have a high chance of success.
Chart Windows
The Chart Windows feature allows you to quickly and easily view alerts without leaving the Trade Ideas Pro platform. This is a great way to ensure that you don't miss any important information or opportunities.
Full Quote Windows
The Trade Ideas full stock quote windows provide quick visual indicators to see where a stock is in its range for the last hour, trading week, and last 52 weeks, as well as all of the fundamental data relevant to a stock's price.
Top List Windows
Patent Pending Multi-Variant, Color-Assisted Sorting allows you to rank market data with ease. Our Top List windows update every 30 seconds so you can stay on top of the latest market trends.
One Click Trading
You can trade stocks within any chart window by simply clicking and dragging the buy and sell markers.
Real-Time Stock Racing
This is an approach that will help you understand stock trading in a new and simplified way, by visualizing the data in real time. This will help you make better decisions when it comes to investing in stocks.
Alert Windows
The Streamer monitors events as they happen and displays them in real-time on a screen. Users can select alerts and filters to see data for a specific time period or multiple time periods. Graphical columns show different data points over different periods of time, making it easy to see changes over time.
Trade Ideas Pros and Cons
Artificial Intelligence Trend Prediction Engines

Exceptional customer service

Auto-trading with AI signals

Indicators for charting are limited

For newcomers, there is an enormous amount of data
Pricing
Trade Ideas Premium offers a discounted rate of $1,999 per year, which equals $167 per month. The Trade Ideas Standard subscription costs $999 per year and has more flexibility in contract duration but higher monthly fees.
Is Trade Ideas Worth The Money?
There is no doubt that Trade Ideas is worth the money for active pattern day traders. If you are willing to trade at least three times per day, you can easily make up for the cost of the subscription with your profits. Even if you don't trade that often, an account value of over $25K will help you profit after paying for the service.
Summary
Both Tickeron and Trade Ideas offer a lot of features and benefits for investors. However, Tickeron may be better suited for more advanced investors who are looking for more data and analysis. Trade Ideas may be a better choice for beginners or those who prefer a simpler platform.