As artificial intelligence (AI) and machine learning become more prevalent, businesses are starting to integrate these technologies into their operations. From automating tasks to providing insights, AI and machine learning can help businesses improve efficiency and optimize performance.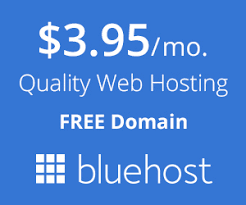 Here are some of the top AI and machine learning technologies for business that you can use today:
BOTWISE
#BOTWISE #knowledge #company
BOTWISE is a tool that helps you find the knowledge you need to do your job, faster and easier. It aggregates all of your company's knowledge sources – intranet, Sharepoint, e-mails, wikis, and so on – and searches them using an AI bot. Just ask a question in natural language, and the answer will appear in the same window, along with the document it came from. With BOTWISE, you'll never have to hunt for information again!
Import.io
#data #networks #extractingdata
Network data is becoming increasingly valuable as the largest and growing data source in the world.
Import.io enables any business to gain greater efficiency and intelligent competitive advantage by extracting data from websites – even if the data is hidden behind login forms or other elements.
This collected data can be compiled into spreadsheets, visualizations, or machine learning algorithms, providing valuable insights for research competitor prices, analyzing customer reviews, or identifying areas for improving your business.
Stackla
#socialmedia #marketing #campaigns
UGC is Key to Your Social Media Marketing Campaign
Original content is the key to any social media marketing campaign, but user-generated content (UGC) can take it to the next level. Stackla helps you discover and curate relevant UGC, so you can engage your target audience with content they're already interested in.
With Stackla, gone are the days of sales-y corporate videos and images that clutter up your message. Instead, our algorithms help you discover the content that your target audience is already creating and engaging with. This way, you can join the conversation and create truly engaging content.
Grammarly
#Grammarly #artificialintelligence #writing
Grammarly is a simple, useful and effective artificial intelligence tool that can help correct spelling mistakes in emails, blog posts and other writing. It may not catch all the significant typing errors, but either way it is an impressive program.
It also integrates with many applications (e.g. Gmail) and browsers, which is impressive. Grammarly will flag any typos when writing emails and blog posts in your browser, suggest the correct spelling, and prepare reports on the most common mistakes, making you an even better writer over time.
GumGum
#gumgum #googleads #app
GumGum, a provider of AI-based features for marketers, advertisers, sports brands and other industries, uses AI to analyze images as well as page content, so you can choose the right sites to place your ads.
Google Ads also allows you to target pages, but it is difficult to guarantee that the advertising message will not cause, for example, a conflict with the content. For example, an ad for a travel agency displayed next to a message about a plane crash.
In addition, GumGum's app provides a social aspect where it analyzes social content related to your brand and finds new places where you can engage in conversation.
Legal Robot
#LegalRobot #AIPowered #Tool #ComplexContracts
Looking for a way to streamline your business' legal support? Legal Robot may be the answer.
This AI-powered tool can help you decipher complex contracts and improve the readability of your own documents. By understanding the language of law, Legal Robot can help make sure everyone in your company is on the same page – literally.
Sage AP Automation
#sage #automation #business #tool
Sage AP Automation is a business tool that automates the recording of outgoing and incoming expenses, as well as performing banking reconciliation. This can be useful for those who work with freelancers and external contractors, freeing up time that would otherwise be spent on manually entering data.
LivePerson
#Messaging #CustomerService #LivePerson
LivePerson is an AI-powered conversational platform that makes it easy for consumers to buy products and get answers to questions in the messaging channels they already use on a daily basis.
LivePerson uses artificial intelligence to identify potential customers' needs and create a sales channel on the platforms they are most satisfied with. The AI-powered chatbots of this app integrate with apps like WhatsApp, Line, Google Assistant, and even your website, so you can have valuable conversations where their potential customers want.
Augmentir
#software #process #management #efficiency
In today's competitive marketplace, it's more important than ever to have a streamlined, efficient workflow.
Augmentir's platform provides the tools you need to convert your paper-based or digital instructions into dynamic digital workflows, and use embedded AI to automatically personalize them to the needs of your individual workers. This makes it easier and faster for your workers to get the job done right, and helps you stay ahead of the competition.
Kristalic
#business #travel #convenience #machinelearning
The Kristalic app is a powerful AI-powered tool that eliminates the need for taking notes during business meetings. The program records business meetings and automatically creates a transcription, highlights the most important observations in dedicated databases, and integrates with your calendar to organize all the people you talk to into your personal CRM.
The implemented machine learning makes the app better and more efficient over time, as it learns which information is most important to you. This useful business tool for artificial intelligence supports 120 languages and will soon be available not only for businesses, but also for individual users.
Salesforce Einstein
#Salesforce #CRM #Einstein #automation
Salesforce is the world's first CRM software and has helped a wide range of businesses with their customer relationship management. The Salesforce Einstein virtual assistant will help you automate your CRM workflows and also optimize your customer chats.
Timely
#ai #timesheets #performance #payroll
With Timely, businesses can process the recorded information and generate draft timesheet entries for the team with the help of artificial intelligence (AI). This frees up team members to focus on other activities. A single intelligent area can be used to manage a variety of team operations, including payroll, employee performance, and project management.
Genesys DX
#chatbot #nlp #customerintent #shopping
Genesys DX is a web chatbot that uses NLP to understand customers' intent.
This is an interesting technology because it has the potential to help businesses more effectively communicate with their customers. In addition, it could also make it easier for customers to purchase products through the chatbot.
This would be a convenient way to shop since you wouldn't have to leave the comfort of your conversation to go search for what you need on a website.
Optmyzr
#Optmyzr #PaidMarketing #GoogleAds #BidAdjustments
If you want to take your paid marketing to the next level, you need to consider using Optmyzr.
This program simplifies basic activities such as bid adjustments, keyword management, A/B testing, and other optimizations without the programming skills that are necessary in Google Ads.
As a result, you'll be able to focus on more strategic tasks and get better results from your campaigns.
X.ai
#Schedule #Meeting #Organize #Corporate
If you're looking for an easy-to-use artificial intelligence program that can help you schedule corporate meetings, X.ai is a great option.
The app connects to all calendars and coordinates the best time to meet with your contractors. This makes it much easier to organize corporate meetings, as you only have to look at the AI schedule.
FastTony
#time #energy #facebook #ads#automation
Do you want to free up your time and energy when it comes to setting up and running Facebook ads? Then you need FastTony Smart.
It's a tool that takes care of everything for you, from choosing target groups to optimizing campaigns. All you have to do is create the posts and let Smart do its job!
Qu

ill

Bot
#writing #automation #essentials #content
QuillBot's artificial intelligence technologies help you improve your writing by automating essential tasks.
QuillBot is an application that tries to automate the essential actions in an effort to improve your language. The company was founded on the principle that gaining knowledge and putting it to use is more important than the mechanical parts of writing.
Now, you are free to concentrate on the content you are writing rather than how you should write it.
A

ry

a
#Arya #recruiting #AI #companies
Arya is a recruiting platform that uses AI to help companies find the best candidates for open positions. The tool relies on artificial intelligence to locate top talent and connect companies to potential employers, resulting in less time spent on resumes and more time spent on interviewing and hiring.
Arya's key features include the ability to pull candidates from a wide variety of sources, provide a vetted list of candidates that are ready to be interviewed, and offer automated interview scheduling and question answering.
Textio
#business #attractingtalent #joblistings #textio
In today's business world, the most important problem to solve is how to attract top talent.
Textio is an AI tool that can help with this by analyzing job listings and predicting which ones will be most successful in attracting users. The tool also helps to eliminate gender bias in job descriptions, making the hiring process fairer for everyone. Textio is used by major companies like Twitter, Microsoft, Square, and Starbucks.
LiveChat Software Chatbot
#chatbot #customer service #automation #branding
As businesses strive to improve customer experiences, many are turning to chatbots to automate key tasks.
Chatbot by LiveChat Software is one such solution that offers one-click integrations with many different tools and platforms. This allows businesses to not only improve conversational experiences with customers, but also highlight their brand, products, and services.
Gong.io
#sales #customerservice #realtime #profits
Gong.io is a powerful sales assistant that can help your business improve customer interactions in real time. By analysing customer interactions and identifying potential issues, Gong.io can help you shorten your sales cycles and increase profits.
Your sales team will be able to close more deals and reach their full potential with the features Gong.io has to offer.